What is a QR Code?
A QR (Quick Response) code is a square image that can be scanned by smart phones. It holds data, similar to a UPC code. Below is my telephone number. If you were to scan the QR code with your smart phone, you would be presented with a button to "Call Now," no dialing needed.
How does a QR Code Work?
First, you need to download an Ap to your phone. Search for "QR scanner" or "QR reader" at the Ap store and download one of the aps. Once installed on your phone, it works just like a scanner. Launch the ap. It will appear as though you are looking at the camera view but with a red line in it. Hold your phone up and aim it at the QR code until the line is across the image horizontally. Once it locks in on the image, it will present the data it finds.
A QR code can hold data for a particular web page or sms or plain old text.
Big deal, right?
Why yes, gentle reader, it IS a big deal. Think about it. The possibilities are endless.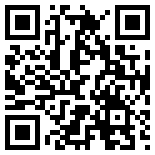 It is harder and harder to grab someone's attention these days. You can't send everyone a text message, but maybe you can get them to contact you with a cute little QR code. Lots of people have smart phones. QR codes are a way to let this tech savvy group reach out to you instead.
So what else can you do with a QR code?
Put it on your business card.
Use QR codes to link to online coupons or special promotions.
Create sort of a treasure hunt using QR codes.
These are just a couple of quick ideas. I'm sure you can find some way to make it useful for your business.
When scanned with a smart phone, the QR code below will display my name and address, telephone number, email address and a link to my web address. Buttons are available for Add Contact, Show Map, Dial Number or Send Email. How slick is that? I think my next batch of business cards will need to have this QR code printed on them. Hmm…maybe I will add this one to my contact page after all. Surely it will get my contact information into your phone much quicker than you can type it.
Quick response indeed!
Where to get QR Codes
Oh, I almost forgot. I bet you want to know how to get your very own QR code, right? All you have to do is search for "QR code generator" on Google. Follow the instructions for the generator of your choosing. I used kaywa for the first few QR codes in this post, and Zxing for the last one just above.
Cheers!